About This Blog
Increasing development productivity and building a foundation for technical thinking with development patterns are the main themes of (almost all) articles on this website. From time to time, I will also write some quick reviews about the latest technologies that I find interesting.
If you're looking for tutorials and how-tos, I highly recommend visiting SlideScript — the platform I created to provide tutorials for how you can build in the cloud.
DISCLAIMER Everything on this site should be considered my own viewpoint.
Hey 👋
Name is Donnie Prakoso, a software engineer, self-proclaimed barista, café racer enthusiast, and Senior Developer Advocate at AWS. With more than 16 years of experience in the technology industry, from telecommunications, banking to startups. He is now focusing on helping the developers to understand varieties of technology to transform their ideas into execution. He loves coffee and any discussion of any topics from microservices to AI / ML.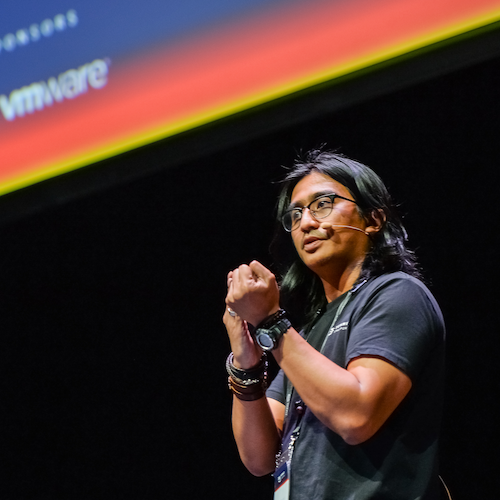 Things That I Do
I'm constantly learning new technologies and what I love the most is to simplify the complexity of technologies and turn into something easier to understand.
In short
I write — I'm specialized in containers, serverless computing, and microservices integration patterns - which you can find most of my articles here.
I give talks — at various conferences, mainly concentrating in South East Asia. You'll find the list of my talks in this page.
I create content and run SlideScript — a short video-based online course platform, which you can join for free. From beginners to pro, feel free to drop at SlideScript and learn something new.
About This Website
If you're looking at how I built or tools / services that I used for this website, check this page instead: Hello, World. Ep. 2020.